8 Fun, No Prep ESL Activities to
Ease the Post-Holiday Blues
Coming back to school after the holidays is tough.
Realizing the day before that you haven't planned anything is worse.
Lucky for you, I've stock piled a few simple no & low prep activities to get you through the first few days with secondary and the little dudes. And remember, they're about as stoked to come back to school as you (IE, not at all), so there's nothing wrong with keeping day one light and fun for all involved!
(And afterwards, don't forget to check out this post for some Martin Luther King, Jr. Day activities!)
New Year Activities for Secondary
Since I see each of my secondary groups just once a week, I often spread New Year activities over a couple of classes. The first class I focus on New Year's history, traditions and what they did over the holidays, and the second week I focus on goals & objectives for the year to come.
New Year's History, Traditions
& Talking About the Holidays
1. Two Truths & A Lie: Holiday Edition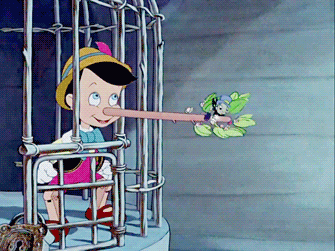 Works best with: High Beginners – Advanced (6º primary, all of ESO & bachillerato)
You need: Absolutely nuthin'
 If you're feeling the effects of too much cava & cañas over the holidays, this is the easiest possible way to get started. You're probably familiar with the game, but if not:
Warm Up: Tell students 3 things about what you did over the holidays, 2 of which are true and 1 which is invented.
Explain to them that one thing you said is a lie, and have them guess which it is. They can ask questions to try to trip you up.
Activity: Once they get the idea, give them 3-5 minutes to create their own individual 2 truths & a lie. (Focus on past tense!)
Voilà! A game that will take up anywhere from 25 minutes to the full hour depending on the class. If you notice that attention is faltering, wrap up the game and talk about their best/worst/funniest moments of the holidays, either in groups or as a class.
2. Jimmy Kimmel's New Year's Resolution Game
Works best with: Intermediate to Advanced (3º ESO & bachillerato)
You need: Computer, overhead projector, speakers, video clip
***This 2015(ish) Jimmy Kimmel clip has been lots of laughs with my students for years! A few days into January, Kimmel is out on the streets of LA asking people about their New Year's Resolutions… and if they've already broken them.
*** I recieved a couple emails this week that apparently the above link has been taken down and I can't find a replacement 😒. Give me a shout using the contact form and I'll email you a downloaded version of the video 😉.
Warm Up: Discuss NY Resolutions and ask students to brainstorm what they think are some of the most common resolutions, if they know anyone who makes them, and if they think they're a good or bad idea.
Start video and pause after Jimmy's explanation of the game to ensure they understand (he speaks very quickly).
Activity: Play video, pausing after each person shares their resolution. Ask each group of students to decide if they've succeeded so far or not, and why they think that. Give points to the groups that guess correctly.
**I've just been informed that this clip can no longer be accessed in Europe. ☹ I'll repost if I can find another version, but until then if you have a blocked IP (VPN service) try googling it. If all esle fails, add a comment with your email address below and I'll send ya a copy.**
3. I Spy the Details: No Prep Listening Game
Works best with: Intermediate to Advanced (2º ESO – 2º Bachillerato)
You need: Computer, overhead projector, speakers, video clip, pencils and scratch paper
This is one of my go-to games that I tend to use about once a semester (you may remember it from my Halloween post back in October). It's a great way to encourage students to use their listening skills and practice forming questions while having a good time. A little friendly competition never hurts, especially when dealing with teens! Video links are below the game explanation.
Explain that they're going to watch a short video clip and need to take as many notes as they can. Tell them in advance that it's a competition and the more info they have, the more likely they'll win.
Play the video once. Walk around the room to make sure they're taking notes.
Explain to them that they'll use their notes to make questions to try to stump the other teams. Demonstrate by asking them a question from the video and having them answer to confirm understanding, IE: Q. Where do people eat long noodles to symbolize long life? A. Japan!
After a second viewing, give them 3 – 5 minutes in groups to create 3-5 of their own questions. Have each group asks their questions to the opposing teams. +1 point to each group who answers correctly, or +2 points to the asking group if they stump the other teams.
These are my go to New Year videos for the game:
Bet You Didn't Know: New Year's History: This series by the History Channel is an amazing resource for the ESL Classroom! They tend to speak very quickly, so they're best for higher level teens and adult classes.
Works Best with: Intermediate – Advanced (3º – 4º ESO and bachillerato)
25 "Strange" New Year Traditions Around the World This somewhat simpler video is great for younger or lower level students, and adds an interesting cultural element
Works best with: Intermediate level (1º – 3º ESO)
New Year's Resolutions and Year in Review
4. New Year's Resolution Video Clip & Mind Map
Works best with: High Beginner to Intermediate (6º Primary, 3º ESO)
You need: Computer, overhead projector, speakers, video clip, pencils and scratch paper.
 If you've been around Spain for a while, you may have noticed that they don't do a lot of mind mapping and organized brainstorming, so this is a great way to introduce them to that.
Warm Up: Play this video clip to introduce the idea of New Year's Resolutions. Tell students to write down as many things they see and hear as possible. Play the video twice.
Discuss: Have students tell you what they wrote down, and discuss with the class if it's a worthwhile resolution or one that would be helpful for them.
Activity: Pass out a mind map template so they can practice making goals and visualizing the steps they would need to succeed. I use this mind map, or you can have them draw their own if you're not able to make photocopies.
5. Looking Back: Year in Review
Works best with: High Beginner to Advanced (5º Primary to Bachillerato)
You need: Paper, pencils, colors to decorate. Can also be done on poster paper.
Warm Up: Write "Year in Review" on the board and ask them what it means. They'll likely be familiar with the concept from social media – Facebook Year in Review, Instagram Top 9, etc.
Discuss: Talk together about why people look back or feel nostalgic at the new year and ask about some of their most memorable moments and experiences from the previous 12 months. Use their examples to create categories: Best Birthday Party, Most Proud Moment, Best Day Out with the Family, etc.
Activity: You can have them create their own Year in Review template, or use a worksheet like this one. If you want to take it a step beyond, have them create and decorate their year in review as a poster that they can present to the class.
New Year Activities for Primary & Preschool
Let's be honest here, the little guys don't exactly relate to nostalgia or making goals for the future. They relate to the PRESSIES. Christmas is over and the little dudes are bummed about it (aren't we all?), so why not keep their spirits up by focusing a little longer on the goods they scored from the Reyes Magos (or Santa Clause for those outside of Spain)?
6. Show & Tell
Oftentimes when Día de los Reyes falls right before the holiday break ends, the teachers will let the little ones bring one or two of their favorite toys to school. It's the perfect opportunity for show and tell! Even if their level is too slow to really explain the item, you can work with basic vocabulary to talk to each one about their goodies (Is it a toy? Game? Clothes?, color, where they will play with it/use it, etc).
7. Draw Their Favorite Toy
If they didn't get to bring their goods to school, don't fret. Ask them to draw their favorite toy and go over the relevant vocabulary. Depending on their age and level, you can even have them write some simple sentences – "I love my new football!" or "My favorite present was an i Phone X!" (is it just me, or do they have better phones than us? But I digress..)
8. Write a Thank You Letter
For those with a somewhat higher English level (3-5 Primary), have them practice writing, speaking & an attitude of gratitude by writing a simple thank you letter for their favorite gift and reading it aloud to the class! The letter can be addressed to the 3 Kings, Santa, a family member, whoever! And if you have the time, feel free to let them decorate the letter to bring home for their parents to see 🙂
How is Your Class
Ringing in the New Year?
That's a wrap on my New Year lessons! Eight simple activities to get you through the first couple of classes in January that won't be too painful for you to prepare or for your students to participate in 😉
What are some activities you've done to get back in gear after the holiday season? I'd love to hear about them below in the comments. 👇👇
If you're looking for more activities this January and February, don't miss out on these great links:
Happy New Year to All! 🍾 🥂🎆
Love & Light, Erica 💙
© Erica Edwards and getupgetoutgetlost.com, 2018. Unauthorized use and/or duplication of this material without express and written permission from this site's author and/or owner is strictly prohibited. Excerpts and links may be used, provided that full and clear credit is given to Erica Edwards and getupgetoutgetlost.com with appropriate and specific direction to the original content.
Thanks to Freepik for the feature image: Background vector created by Kjpargeter – Freepik.com